On May 5, the 133rd Canton Fair, which attracted worldwide attention, came to an end.
The total exhibition area of this year's Canton Fair reached 1.5 million square meters, with 35,000 participating companies and over 2.9 million visitors, all of which set new historical records. During the three phases of the fair, a total of more than 1,500 visitors from over 100 countries and regions were received, and 807 intended clients were reached.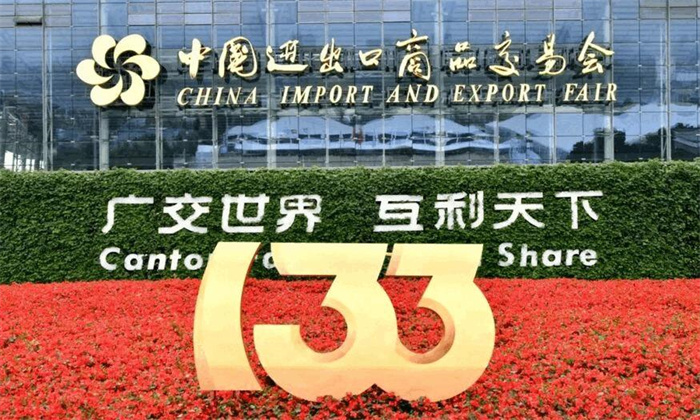 TradeAider's Innovative Services Lead the New Trend of Foreign Trade
We TradeAider, an innovative third-party service provider providing total trade solution in global trading, has made a major appearance at The 133rd Canton Fair, which has attracted great attention of global customers.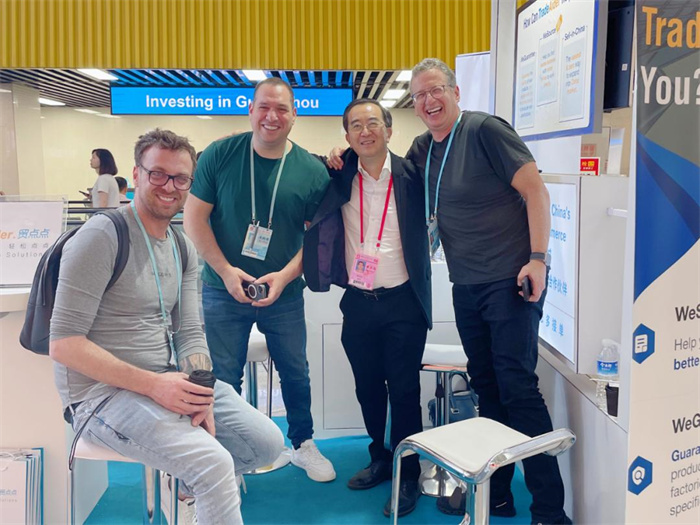 ▶Regular customers from the US came to TradeAider's booth to express their gratitude and took a photo with Justin Chen, founder and CEO of TradeAider
TradeAider's innovative services, including WeSource, WeGuarantee, Sell-in-China, MyQC, NoFake, WeFinance, can help both buyers and suppliers to reduce costs and get more orders, improve quality and efficiency, which has won great reputation among global costumers. TradeAider will continue to lead the trend of foreign trade, with its practical in key industries, such as garment and textile, consumer goods, hardware and others.
As a part of WeSource service, TradeAider Global Apparel Sourcing Exhibition Halls has become the focus, and won its popularity.
In TradeAider's Showroom, we offer:
Strong supply chain
High credibility
Open all year
Latest trends
Germany-based professional team
...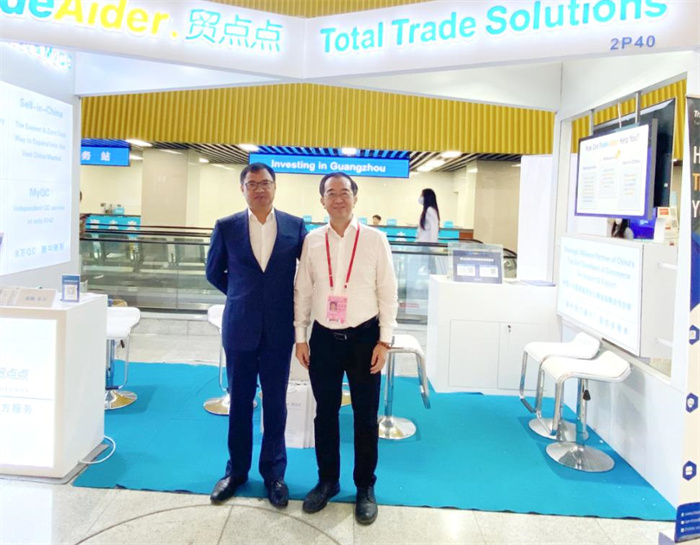 ▶ Cao Jiachang, chairman of China Chamber of Commerce for Import and Export of Textile and Apparel Visited TradeAider's Booth
During the exhibition, Cao Jiachang, chairman of China Chamber of Commerce for Import and Export of Textile and Apparel visited the booth of TradeAider and highly recognized the innovative services launched by TradeAider. He said that we should further strengthen the cooperation between both sides and promote the high-quality development of foreign trade enterprises.
In this year's Fair, TradeAider has achieved remarkable success, with its "Friends Circle" growing bigger and bigger, and its international influence rising. Buyers from more than 100 countries and regions including Germany, UK, USA, France, Canada, Italy, Korea, Japan, Australia, Russia, UAE, Qatar, Singapore, New Zealand, Croatia, Estonia, Denmark, Mexico, Brazil, Chile, Argentina, Peru, South Africa, Saudi Arabia, Iran, Turkey, Lebanon, Pakistan, Poland, Thailand, Vietnam and India, have come to the TradeAider's booth to explore new opportunities for international trade.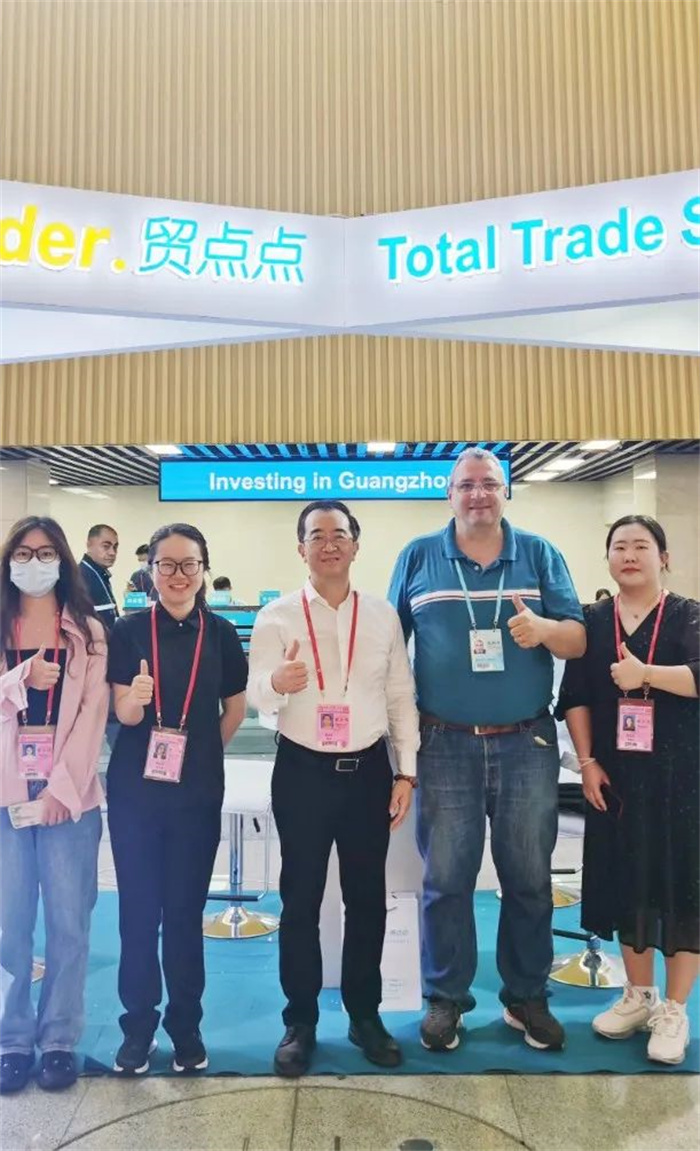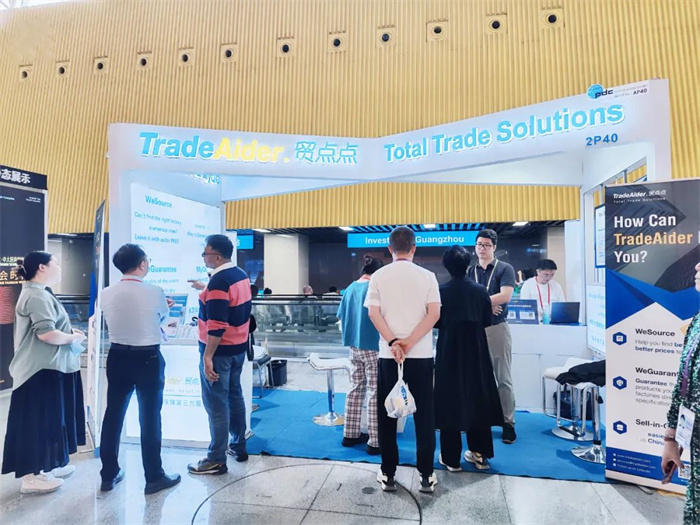 Franklin
A brand owner, mainly produces workwear.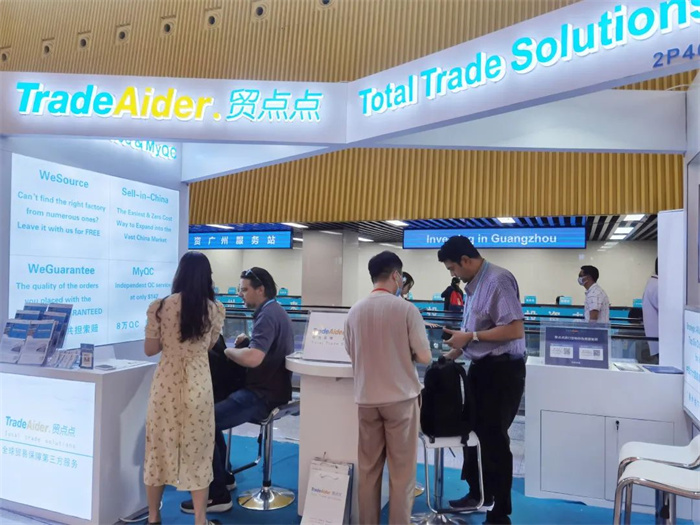 Franklin, a German client specializing in wholesale and customization of workwear in Berlin, highly recognizes TradeAider's WeSource service and " TradeAider's Offline Showroom" program. He appreciates the convenience of the exhibition hall for bringing samples to his hometown, which improves his purchasing efficiency. Franklin hopes to connect with suppliers in the field of customized clothing as soon as possible. He also said that he will visit the Hamburg Showroom of TradeAider after returning to Germany.
Ilona
A buyer, mainly purchasing home products.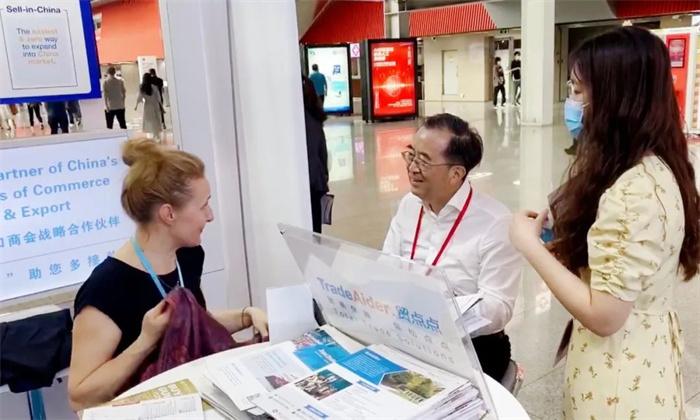 Ilona, a customer from Poland, has expressed great satisfaction with the "WeGuarantee" service provided by TradeAider. The professional QC team ensures quality control at every stage of production, and the senior business team provides timely feedback on production progress. She firmly believes that these two will effectively guarantee the quality of the products. And she also commends the convenience of our smart TradeAider App.
Imre
A buyer, mainly purchasing women clothes.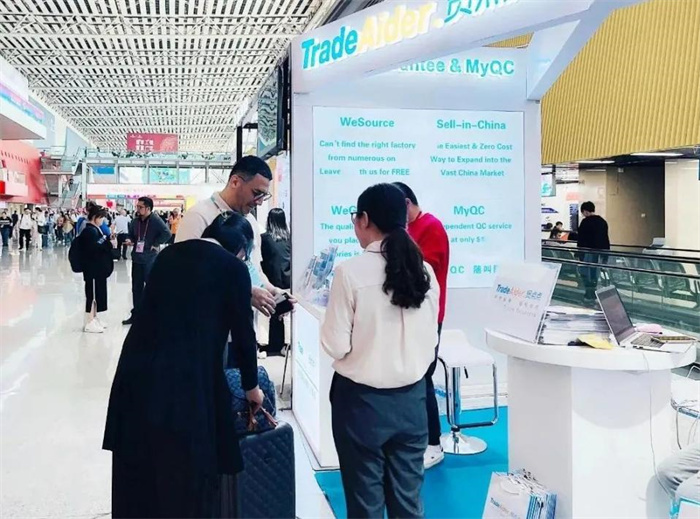 Imre, an Argentine customer, primarily purchases women's underwear, home clothing, and other products from China. He also owns a factory in China. He is highly interested in TradeAider's "Sell-in-China" service and notes that he has been unable to find a suitable channel to expand China market for years. Now with TradeAider's innovative Sell-in-China program, it can be easily realized. He can't wait to collaborate with TradeAider.
Alexandru
A buyer, mainly purchasing fabric.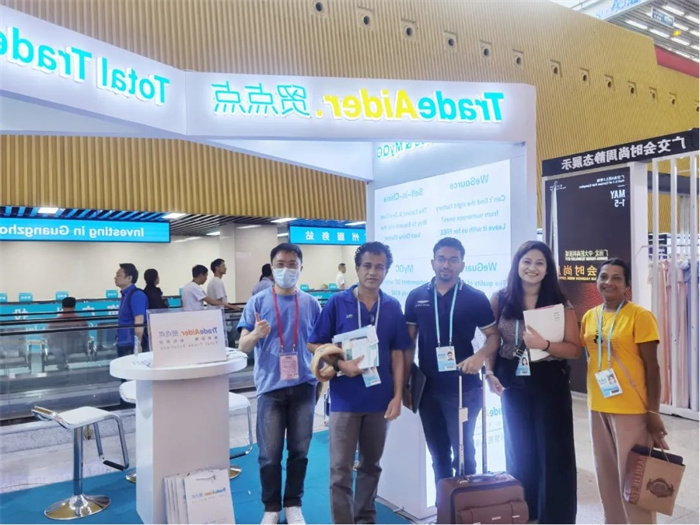 Alexandru, a client from India, operates fabric wholesale business in Mumbai. Almost all of his products has been imported from China.
He has said TradeAider's WeSource service is amazing, which can help him do sourcing in a more efficient and cost-effective way. He eagerly anticipates future cooperation with TradeAider.
If 133rd Canton Fair ends, will 134th Canton Fair be far behind? Let's meet at the 134th Canton Fair in Oct. 2023.