On April 15, the 133rd China Import and Export Fair (Canton Fair), which attracted worldwide attention, was grandly opened in Guangzhou.
We TradeAider, an innovative third-party service provider providing total trade solution in global trading, made a major appearance at the Prime Booth of the Pearl River Promenade.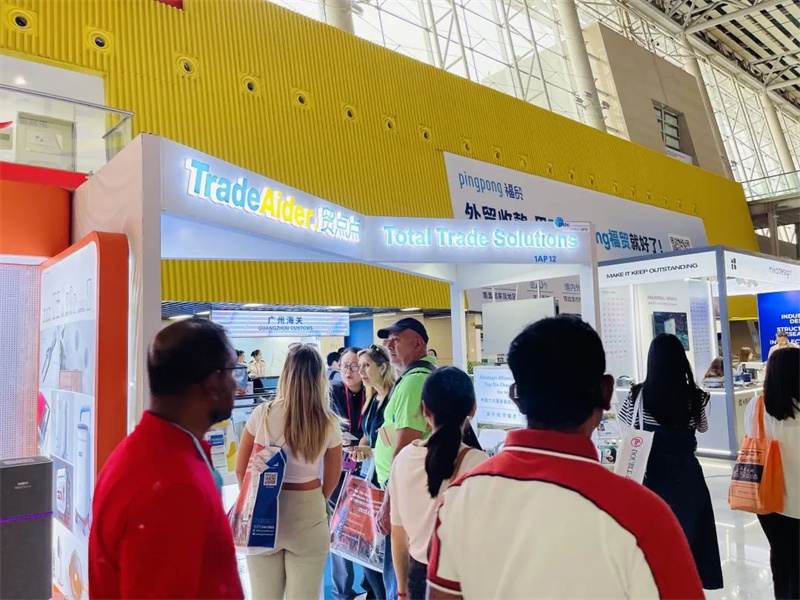 The 133rd Canton Fair is a epitome of the fully implementing the guiding principles set forth at the 20th National Congress of the Communist Party of China (CPC), as well as the first time that offline exhibitions have been fully resumed after the COVID-19 is classified as a Class B infectious disease subject to the preventive and control measures for a Class B infectious disease in China. It is of great significance to promote the recovery and growth of China's economy and the rebound of the world economy. The scale of this year's Canton Fair has reached a higher record, with a total exhibition area of 1.5 million square meters, and the number of booths has increased to nearly 70,000. A total of about 35,000 companies participated in the exhibition offline, and buyers from 226 countries and regions attended the exhibition.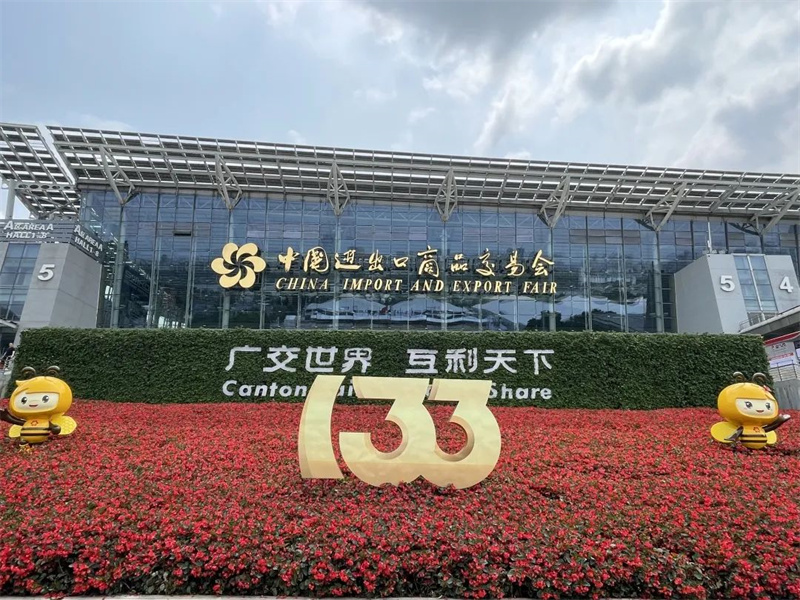 For buyers, TradeAider provides
1. WeSource service to help them find premium suppliers for free.
2. WeGuarantee service to guarantee the quality of the orders they placed with the factories.
3. Sell-in-China service to help them expand the vast China market.
4. NoFake service to protect their IPR (intellectual property rights).
5. WeFinance service to offer advanced payment and trust service.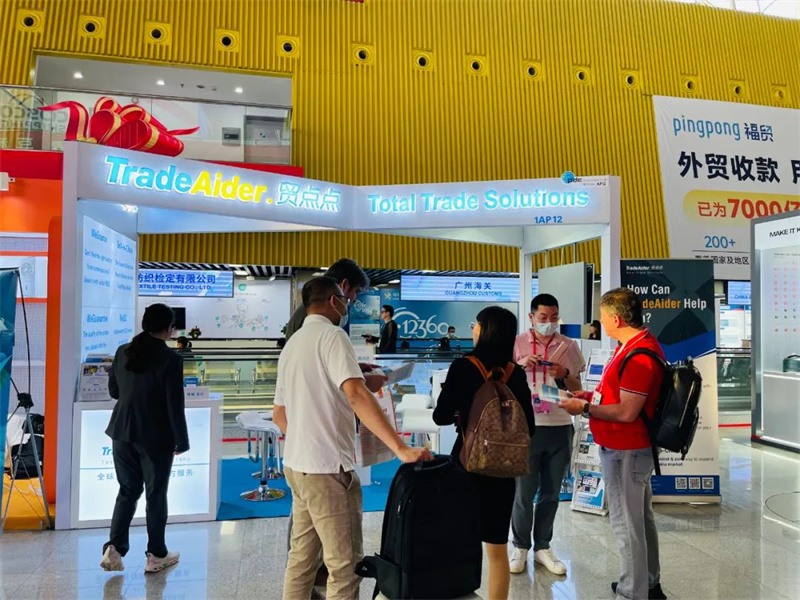 Since the opening of Canton Fair, TradeAider's booth has visited by hundreds of customers from more than 50 countries, including Germany, UK, Korea, Japan, Russia, Denmark, Brazil, Peru, Saudi Arabia, Iran, Vietnam, India, Kazakhstan, Ethiopia and Serbia, and more than 20 provinces and cities of China. And we have reached 186 prospective customers.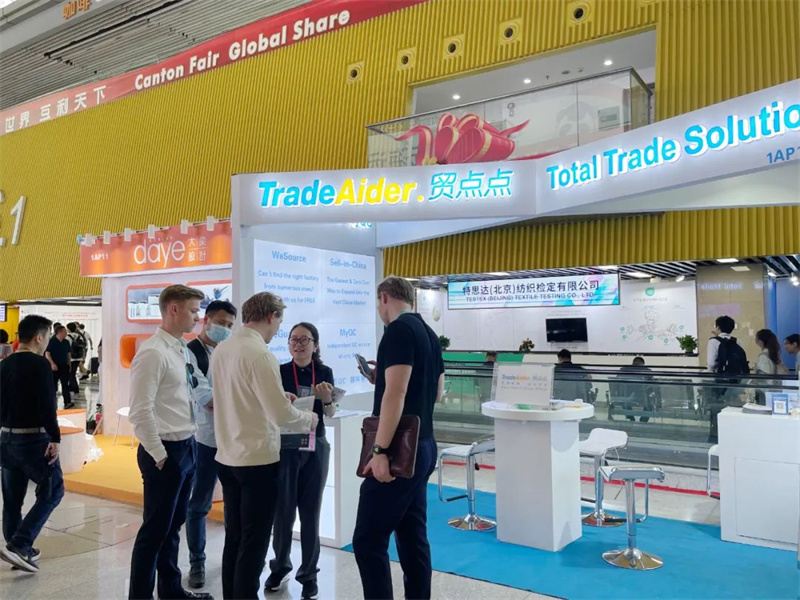 RINVINDAF, a mechanical and electrical buyer from Frankfurt, Germany, said that "The services provided by TradeAider is very complete, practical and convenient which can satisfy our various needs in the procurement process, and help us to improve efficiency and effectiveness without consuming lots of time and cost. Looking forward to cooperating with TradeAider as soon as possible.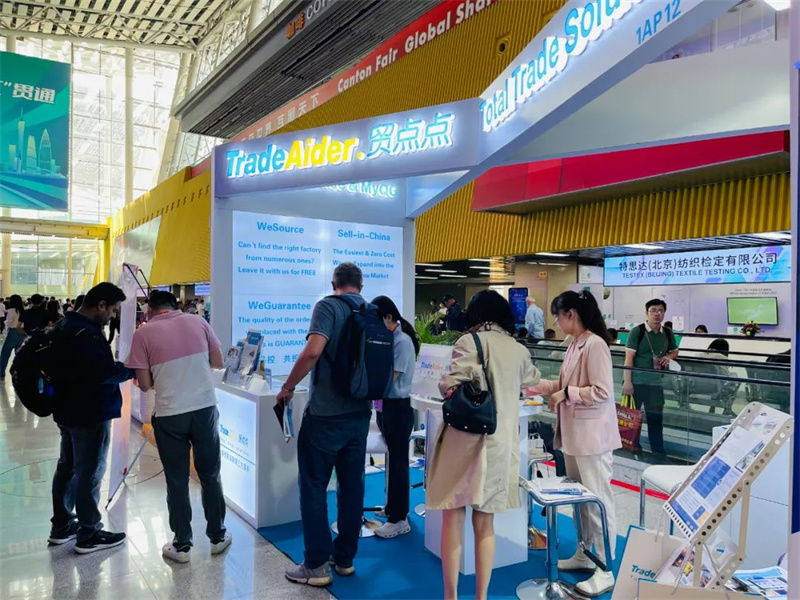 The 133rd Canton Fair continuously attracts global traders gather in Guangzhou from all over the world to look for cooperation opportunities and explore trade prospects. TradeAider will continue to provide professional and enthusiastic services to welcome the arrival of global trading partners at Booth P40 (Phase 2 and Phase 3) on the Pearl River Promenade in Area A of the Canton Fair Complex.