* The founder of TradeAider possesses three decades of profound experience in global trading and manufacturing of apparel and textile products. In addition, there has been a meticulous 13-year effort to establish a robust infrastructure comprising an extensive network of more than 20,000 QCs specialized in overseeing apparel and textile products, and over 3,000 factories (with ongoing expansion) spanning the globe. This endeavor has been complemented by the introduction of global supply chain digitalization. These combined achievements empower TradeAider to offer an exceptional "sole agent" service through a turnkey contract in the form of a strategic alliance. This service is designed to be both convenient and cost-effective for our valued customers.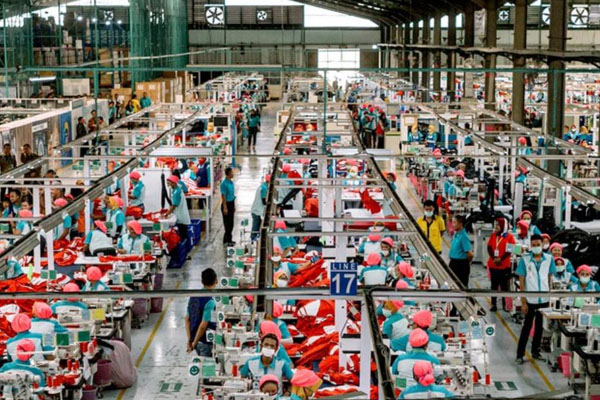 * Due to the restructuring of the supply chain, reliance solely on a limited number of factories within a single country or region is no longer viable. The utilization of various factories spread across the world has become essential in order to meet the growing demands for improved products at reduced costs. For instance, Chinese factories may excel in producing intricate styles with high technical value in terms of accessories and quality standards; they can also offer competitiveness for small quantity orders.
* On the other hand, factories situated in South East Asian and Indian Subcontinent countries might specialize in fulfilling large quantity orders for basic styles, taking advantage of the absence of import taxes to provide buyers with a significant edge over suppliers from other regions. Similarly, Eastern European factories can capitalize on rapid order turnover, catering to orders requiring short delivery times.
* Nevertheless, identifying suitable factories across diverse regions and managing them can prove to be both challenging and costly for buyers. The escalating costs of travel and the constraints posed by visas and flights further compound these difficulties. Consequently, an innovative and digitized "sole agent" service like TradeAider, specialized in global supply chain management, offers an ideal solution for buyers seeking reliable outsourcing partners.
* By delegating the comprehensive sourcing program to TradeAider, a cutting-edge specialist in apparel and textile products sourcing, buyers can effectively sidestep potentially expensive and unfamiliar tasks. Instead, they can focus their expertise on market development and sales, reaping the true rewards of entrusting professionals with specialized responsibilities.
* TradeAider's efficient digital system for global supply chain management ensures absolute transparency throughout the production process. Buyers have the convenient ability to monitor every facet of production online via the TradeAider App, no matter the time or place, thereby mitigating the potential for any eleventh-hour surprises.
* The real-time information accessible to buyers through the TradeAider App encompasses an extensive range of details, including but not limited to a comprehensive action plan, photographs and videos captured and shared by TradeAider's Quality Control teams, updated reports from TradeAider's merchandisers, feedback and confirmations provided by the buyers themselves, online submission and approval of 3D samples via the TradeAider App (resulting in significant time savings compared to traditional sample sending), and an alert system for tracking various stages in the timeline of each process.
* This timeline includes critical milestones such as the dispatch of different samples, lab dips, initiation of bulk fabric production, acquisition of accessories, commencement of printing and embroidery, cutting, sewing, finishing, packing, and the fine points of shipment details, among others.