On July 29, the famous host Mr. Shu Zhongsheng had an in-depth dialogue with Mr. Chen Liang, the founder and CEO of TradeAider, and talked about the development of TradeAider platform under the epidemic situation and the road of entrepreneurship and growth.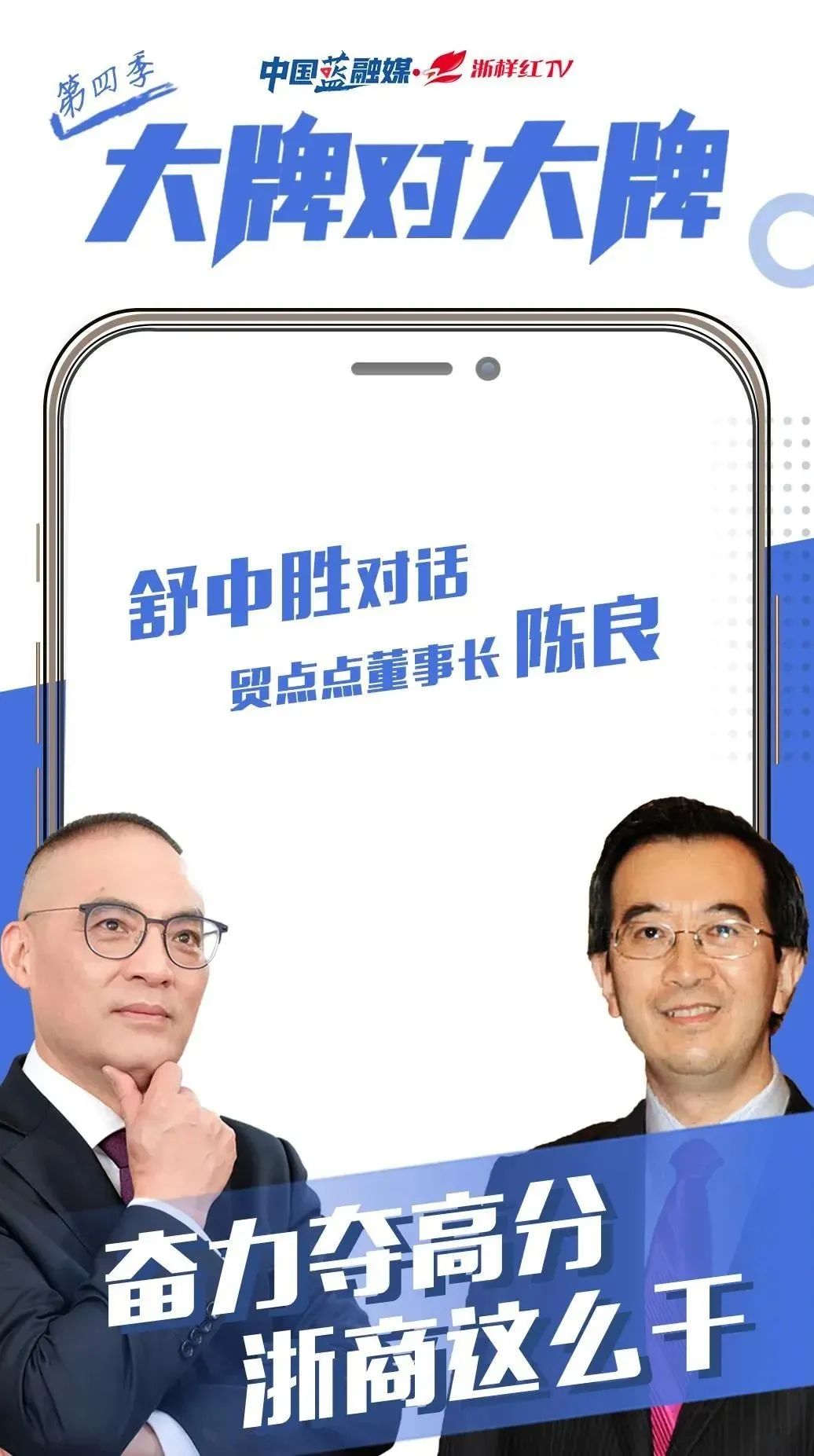 "Big Brand to Big Brand" is one of the series columns of "Famous Zhejiang Merchants" in "News Deep Breath" of Zhejiang TV Economic Life Channel. The column focuses on and promotes the spirit of Zhejiang businessmen in the new era. Mr. Zong Qinghou, chairman of Wahaha, Mr. Wu Guoping, founder of Grandma's Catering Group, Mr. Shen Jinrong, chairman of Zhongce Rubber, Mr.Wu Jianrong, chairman of Zhongnan Holding Group, Chen Yuemeng, and other well-known entrepreneurs in Zhejiang have received positive responses from business people and the whole society.
In the interview, the hosts Shu Zhongsheng and Mr. Chen Liang conducted in-depth discussions on the impact of the global epidemic on the foreign trade industry in 2020, the response and development of TradeAider under the epidemic, the TradeAider platform itself, and the entrepreneurial growth path of TradeAider.

Shu Zhongsheng: Can you tell us in plain language what TradeAider does?
Chen Liang: We are now using the Internet + method, using some advanced technical means such as big data, artificial intelligence, blockchain, and the Internet of things, to build a platform, which is equivalent to a "Didi Transportation" in the field of quality control and integrity system construction. Every user, whether he is an overseas purchaser, if he wants to see the goods in China, Now, through TradeAider, he does not need to send his own people or set up an office in China. As long as he puts forward a demand on our system, just like the order of Didi, our quality control auditors can arrive at the scene in two hours to provide him with quality control and integrity system construction services. Then the whole process of this service, he can supervise through our App, just like our live broadcast now, he can monitor the whole process and be transparent.
Shu Zhongsheng: So, did your service (volume) increase or decrease during the epidemic?
Chen Liang: The epidemic is not a good thing for everyone, but it is a good thing for trade. We were able to go from needing to travel long distances to not having to travel at all, using the Internet as a means to greatly reduce time and space. (so our service volume is growing)
Shu Zhongsheng: How many QC people are there in the country now? How many QC people are there on your platform?
Chen Liang: At present, there are more than 70,000. There may be about 2.5 million QC people in the whole country if they are in the circulation basin.
Shu Zhongsheng: There may be hearsay saying that some quality controllers in the past, finally with the factory, with the production workshop, have formed a community of interests, so will our quality controllers have such a situation?

Chen Liang: It is true that the good and bad are intermingled in this industry. Why do we say that we focus on integrity? That is to say, in terms of integrity, this problem is indeed very serious. We have a set of strict QC control systems (quality control), we can not say that we can eliminate it, but at least we should minimize his behavior from the business model to the means of the Internet. Then we use blockchain technology, we use blockchain deposit certificate and notary office notarization to prove that our QC (quality control) has arrived at the scene, including we have a clean government confirmation, QC (quality control) as soon as it arrives at the factory, it will show the boss what I should do today, what I should not do, and clear the boss's signature. When we finish the execution work, we will leave. The boss signed again, that is to say, our auditors did not violate any clean government regulations. Then this clean government confirmation, we also need to do the deposit certificate of the blockchain and the notarization of the notary office, that is to say, we have kept all the evidence there, which is also a very powerful deterrent.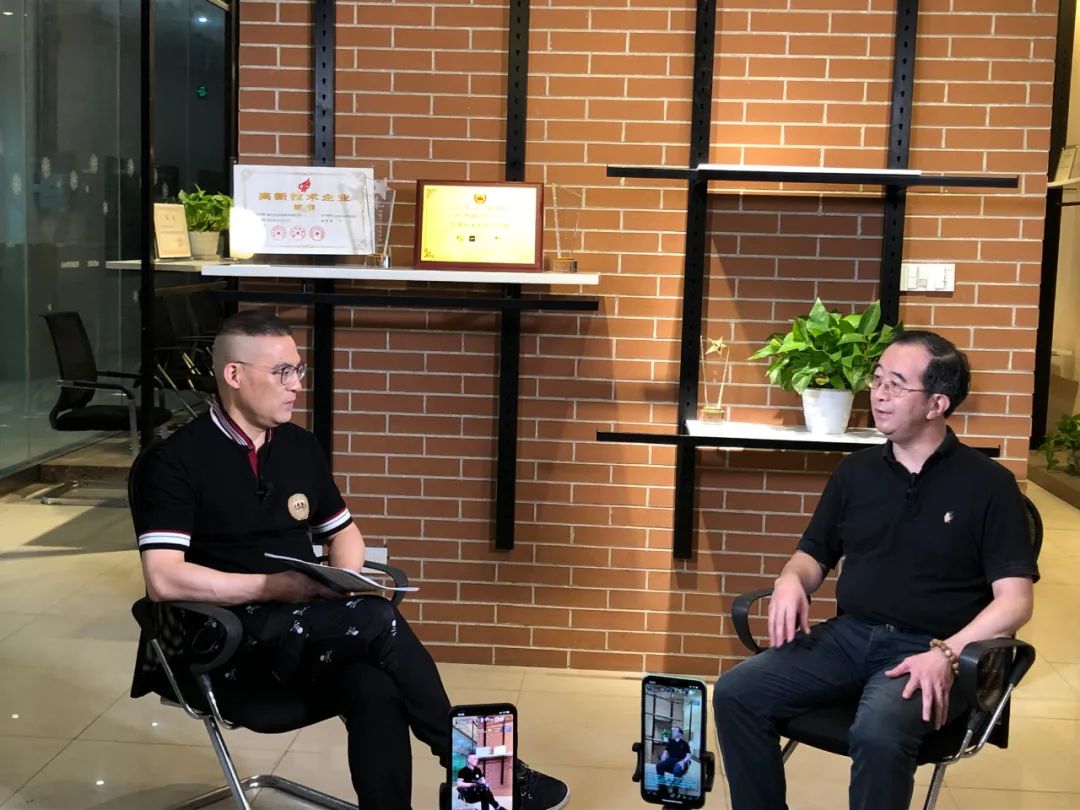 Famous Host Shu Zhongsheng (Left) Interview with Chairman Chen Liang (Right)
Shu Zhongsheng: So in addition to quality control and anti-counterfeiting traceability, we are now doing a job, which is said to be for small and medium-sized foreign trade enterprises, to solve their financial problems. What kind of business is this business?
Chen Liang: Actually, financing of medium and small businesses is difficult, financing is expensive, it is a problem that exists all the time. Affected by the epidemic, it is even more necessary to provide some financing support for small, medium and micro enterprises. TradeAider played the advantage of our integrity system construction. Now we are not directly doing financial financing. Instead, we empower banks to do risk control, and we prove the authenticity of trade to them. We can deal with every order, the trade is real, the value of goods is really worth 5 million, especially the quality is good. Because if the trade is real, the value of the goods is 5 million, but if there is a problem with the quality, it will also pose a risk to the bank. Because the overseas buyer will pay until he gets a discount.
Shu Zhongsheng: So you used to do traditional trade. Until now, you should still have a company doing this business. So how did you come up with the idea to do this?

Chen Liang: I am in the traditional business process in the past, I found the pain points and difficulties, it seems that there is no way to solve, then we are more complaining. So I think, instead of complaining, why don't we try and find some solutions? If we do something, I think it's a very fulfilling thing. Let's not talk about how much money I make. In fact, I have a good mentality, which is why I can stick to it for 10 years. If we feel that the general direction is right and this thing is valuable, then we will do it slowly, the so-called craftsman spirit, to do it. So now I'm glad to see that we are really in the right direction. We have indeed achieved results step by step. We are indeed welcomed and recognized by more and more enterprises in the industry.
Shu Zhongsheng: You are happier at this time, and you feel that it is valuable to start your own business.

Chen Liang: I am very happy at this time. I often tell my family and my colleagues that I believe it can succeed because it is valuable and it can really create benefits for users. But to say the least, if I fail, I will not regret it. When I was 80 or 90 years old, I thought I had at least tried. No regrets.
For more interview content and details, see the full version of the interview video broadcast by Zhejiang Jingshi Channel.
The full version of the interview video broadcast by Zhejiang Jingshi Channel.
http://wap.cztv.com/tv/61/979982.html?play=1