Recently, the National Information Center officially released the 《China Shared Economy Development Report (2022)》, TradeAider was re-selected for its outstanding performance in the field of shared economy and won this honor for four consecutive years. Meituan, Cao Cao Transportation, Hello Transportation, Airbnb, Ding Dong Grocery, Kuaishou Technology were also selected together with TradeAider.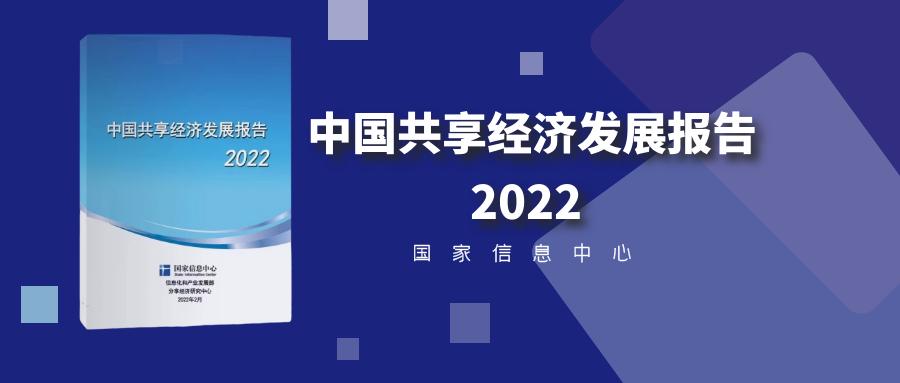 The Content of China Shared Economy Development Report (2022)
The report systematically analyzed the latest situation, problems, and future development trends of China's shared economy under the impact of the epidemic in 2021. The report shows that in 2021, China's shared economy continued to show tremendous development resilience and potential, with an annual market scale of about 3688.1 billion Chinese yuan, which is an increase of about 9.2% over the previous year. The growth rate was significantly higher than the previous year. The sharing economy, as a new model of service supply and consumption, plays an increasingly important role in leading high-quality supply and meeting people's multi-level needs driven by innovation.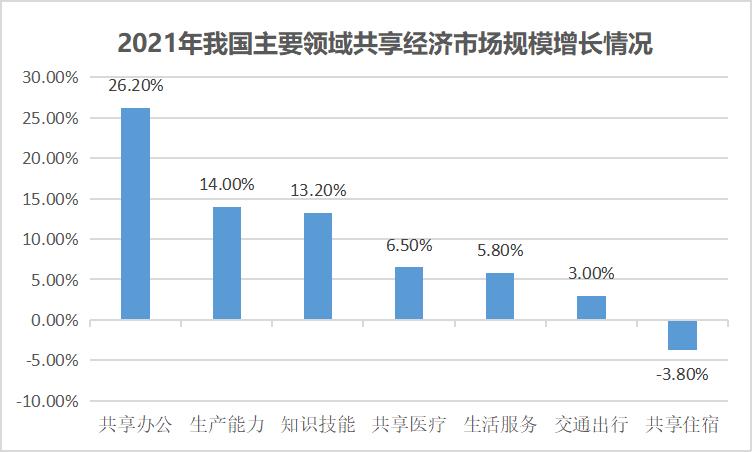 ▲Data source: Sharing Economy Research Center of National Information Center
Advantages of TradeAider
As a typical platform for a national shared economy, TradeAider is committed to innovative research and development of quality control supervision mode linking up with the general rules of international trade, combining offline QC with online digital technology, and establishing a professional QC network throughout the country, which provides a solution to the dilemma of quality control supervision for foreign trade enterprises. In practice, it has been affirmed by government departments, recognized by enterprises, and respected by foreign counterparts. With the rapid development of the global digital economy, from the strategic height of building a new national competitive advantage, TradeAider plays a huge role in the platform economy and actively explore new forms and modes of trade in services. It has formed a number of new achievements in digital trade services and digital economy, and has comprehensively contributed to the high-quality development of China's trade.

WeGuarantee: Entire Process Quality Guarantee Opens Digital Intelligent Quality Control 2.0 Era
"WeGuarantee: Quality Guarantee Service" leads the value chain reconstruction and upgrading of online ordering QC service in the field of quality control, opens the era of digital intelligent quality control 2.0, accelerates the digital transformation of upstream and downstream enterprises in China's domestic and foreign trade industry chain by fully releasing the value of quality elements, and contributes high-quality products and services to China's high-quality economic development and high-quality life.
"Same Production line, Same standard, Same Quality" Product Anti-counterfeiting Traceability scheme Boosts the Project Landing
Product anti-counterfeiting traceability scheme for the integration of domestic and foreign trade has played an important role in promoting the implementation of the "Same Production line, Same standard, Same Quality" project, participating in the protection of the second China-CEEC Expo, and taking the lead in forming a pilot and model of domestic and international double-cycle and digital economy throughout the country.

CCTV broadcasts an exclusive interview with Chen Liang, founder of TradeAider, reporting on TradeAider's "Anti-counterfeiting Traceability Scheme for Domestic and Foreign Trade Integration Products ("Same Production line, Same standard, Same Quality")"

WeFinance: Financing Credit Enhancement Service to Solve the Problem of Difficult and Expensive Financing
"WeFinance Service" has made a breakthrough in solving the financing problems of small and medium-sized enterprises, helping banks to control risks with customized risk control enabling services, and further improving the financing coverage and benefits of foreign trade enterprises.

Cross-border E-commerce Traceability Guarantees Commodity Quality and Intellectual Property Rights
"Cross-border E-commerce Traceability Service" focuses on the protection of commodity quality and intellectual property rights, and is responsible for the construction and implementation of the first batch of digital economic systems in Zhejiang Province, which is called "Provincial Application Project-Cross-border E-commerce Traceability Source Code".

TradeAider's Awards

In 2021, the economic and social efficiency of TradeAider in the field of shared economy has been constantly highlighted, and the growth rate of the platform has steadily increased, demonstrating the strength of industry benchmarking and enterprise responsibility in ensuring the stability of the industrial chain supply chain, serving the development of small and medium-sized enterprises, promoting employment and protecting people's livelihood services.

The selection of "China Shared Economic Development Report (2022)" is TradeAider's fourth consecutive year since the first selection of "China Shared Economic Development Report" in 2019, which fully reflects the high recognition of the government and industry for the achievements of the platform in the field of the shared economy.

In the future, TradeAider will continue to rely on the platform's strong innovation and exploration capabilities, strive to create more industry models, forge ahead in the new pattern of digital economic development, and lead the new era of shared economic growth with a higher level of new formats and new models.